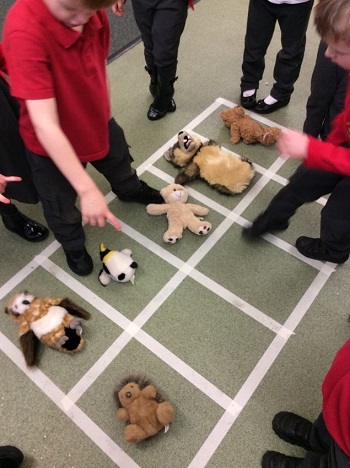 30 January 2018
Class One have enjoyed lots of numbers, shape, space and measure learning in the past few weeks.
Using ten frames has helped us to visualise and play with arrangements of numbers. What does 5 look like? It can be a 4 and a 1 or a 3 and a 2. The more we know and use the numbers and their relationships to each other, the more it will help our number work in the future.
Outside we have been penguins fishing for numbers! We have also loved singing our Doubles Rap. Do you know your doubles?
We also had to put our maths skills to the test to investigate who broke into our classroom to drink the hot chocolate! We measured our footprints to try and catch the culprit.
Mb
1 February 2018
Very nice work class 1 I would've liked to see you double rap!!
Madeleine Jeal
2 February 2018
Well done class 1. It looks very exciting and you obviously know your stuff!
Leighton
7 February 2018
Wow class one it looks like you have been working hard
Evie
28 February 2018
Wow class 1 it looks like you had a fantastic few week on shapes and numbers I hope you enjoyed it well done .
isla
1 March 2018
well-done class one I'm really impressed with your maths!!

Leave a Reply