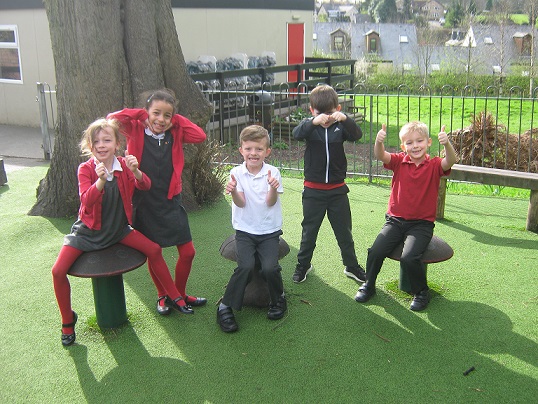 31 March 2017
Weekly blog by Bailey, Jenson, Alexa, Millie and Caleb.
English
This week in class two we have had an exciting and busy week. In English, we have looked at the book 'Funny Bones.' 'We had to change the body parts of the dog like in the story' said Bailey. 'We had to describe the cellar using similes and noun phrases' said Millie. 'My cellar was as dark as night' said Alexa.
Maths
In maths we have been using money. 'We had to work out what change we got when we went shopping.' said Caleb.
Art
In Art we all got red fingers when we made Chinese zodiac signs. 'It was really fun' said Jenson. Everyone had to wash their hand lots of times before they went back to normal. We also made Chinese dragons 'mine was massive' said Bailey.
In class two this week we have had a 'fun, fantastic, fabulous' time.
Take a look at our photos in our photo gallery!
Leave a Reply