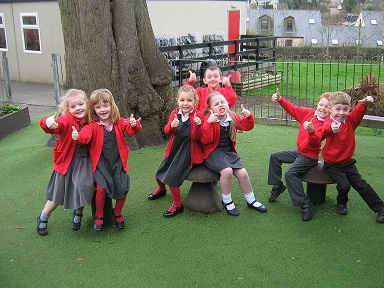 17 March 2017
Weekly blog by Summer, Freya, Luca, Violet, Joshua, Lizzy and Natey
Science
This week in science we looked at Germination. 'We have put some broad beans in a bag to see if they will grow' explained Lizzy. 'We are going to look at them each week to see if they change' said Violet. 'It's funny looking at them on the window, they are getting fatter' said Luca.
English
In English this week 'we have been on an island adventure' said Joshua. 'At first, we were on a ship when suddenly a storm came and the ship broke, so we all had to jump off.' Said Natey. We went into the hall to travel on our Pirate ship. Mr Barritt was our captain, 'he looked funny' commented Summer. 'We listened to the sea to help us imagine we were on a ship,' said Freya.
This week in class 2 we have had an 'exciting, happy, scary' time.
Take a closer look at our photos in our photo gallery!
Leave a Reply