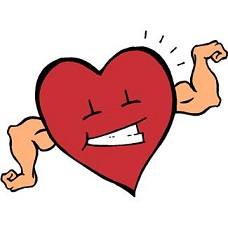 16 March 2017
Weekly blog by Evie H and Maddie
This week in Science we have been learning about our muscles and how regular exercise can make them stronger. First we exercised our biceps and triceps using water bottles so that we could feel our muscles working. We had to hold the bottles with our arms stretched and raise the bottle up and lower it back down again, a bit like lifting weights in a gym. It was quite easy at first but got harder the more we did.
Then we had an experiment to complete. Everyone in the class went outside to see how many squat jumps we could do, when it got too hard or we couldn't keep up we were out. Once everyone was out we came back inside to investigate our results. As a class we decided to find out how much exercise each of us did a week so that we could see if there was a correlation between how much exercise we did and how many squat jumps we could do. We recorded our findings and displayed our results on a scatter graph so that we can analyse them further.
Our thoughts
Maddie - This week in Science I loved getting to go outside and see how many squat jumps I could do!
Evie - My favourite part was doing the squat jumps outside because it was nice to do something fun in the sunshine!
Wish us luck!
After our science lesson, and learning about strengthening our muscles some of the class have decided to accept the 30 day squat challenge – including Miss Brown and Mr Gregory. The challenge involves completing a set number of squats per day. The first day was 30 squats and the second, 50! Tomorrow we have to do 75! Let's see how we get on!
Millie
16 March 2017
It was very fun to do, most people's legs hurt after a while but mine were absolutely fine!
Evie
17 March 2017
I loved doing the lunges outside and I loved looking at keeping our muscles healthy! Now we are doing the 30 day squat challenge, my legs hurt already!
Leave a Reply