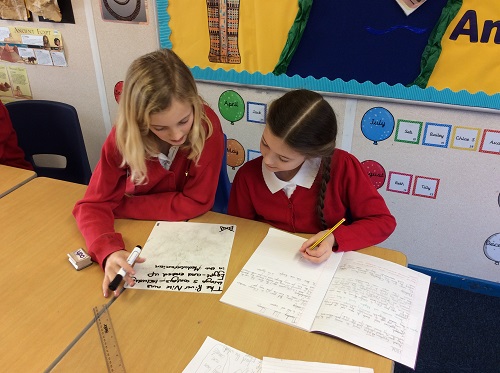 22 February 2018
Pupil blog by Beth and Ella
English/History
In Class 3 this week we have been learning about the River Nile, here is some of the information we have discovered…
Way back (3,500 years ago) the River Nile was the key to survival. It was so important to the ancient Egyptians because they depended on the Nile for many things such as food, water, transport and more… The River Nile runs through 5 different countries, including Egypt and ends up in the Mediterranean sea. Out of all the rivers in the world the River Nile has got to be the longest at 4132 miles long it comes first place every time.
Did you know the Egyptians use to grow large varieties of crops including grain, barley, figs, melons and vegetables? The floods from the River Nile helped the soil stay fertile. Unsurprisingly the people that lived near the River Nile normally got around using boats and had to trade their crops for pottery, clothing etc.
Ella: "I have enjoyed learning about the seasons in Ancient Egypt and my favourite season is Shemu."
Beth: "I have enjoyed learning about farming in Ancient Egypt."
Thank you!
This morning we enlisted the help of Class 4, to support us in editing and improving our River Nile research. We thoroughly enjoyed working with you and learnt a lot, thank you.
Take a closer look at our photos in our photo gallery!
Evie
28 February 2018
I loved working with Maddie to edit and improve our River Nile work Maddie helped me a lot and a big thank you to the class 4's
Beth Prentice
7 March 2018
I really enjoyed doing the blog with Ella
Liberty
16 March 2018
I really enjoyed working in class three and also learning some interesting facts about the River Nile .

Erin
22 March 2018
You have done an amazing work about Egyptian people
Harrison
23 March 2018
Class 3 must off had fun working with class 4
Skye s
5 May 2018
It was really fun working with you ,hope you had a good time:) xxx
Leave a Reply