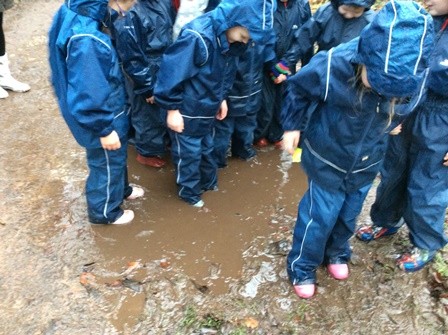 5 January 2018
Into the Forest
Class One absolutely loved going 'Into the Forest' with the rest of the school on Thursday. We especially enjoyed squelching in the mud. We decided it looked like hot chocolate and was just missing marshmallows.
We also enjoyed seeing all the unexpected sights in the forest and relating them to stories we know. We saw bears having a picnic; Cinderella's pumpkin, mice and slipper; a frog princess, a Gingerbread Man house; the three bears and their porridge bowls; Little Red Riding Hood's cloak and basket of food; AND Jack's magic beans, a cow, a beanstalk and the giant!
Watch this space for an update on the fantastic learning that followed our trip.
Kai
8 January 2018
I thought it was a muddy walk for Class 1 and they looked like they enjoyed it very much.
Liberty
20 January 2018
I thought it was such a muddy walk but I'm sure everyone enjoyed it.
skye
21 January 2018
it looks like you really enjoyed that walk and had lots of fun too :)
James Stanley - Class 1
28 January 2018
I am glad I put my wellie boots because it was very very muddy!
Leave a Reply