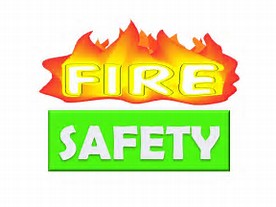 17 November 2017
The Firemen visit Class 4
On Thursday afternoon, some of the firemen from Garforth Fire Station visited Class 4 to give a very important fire safety talk. They discussed how all houses should have a fire alarm and advised how a family could write a fire plan - just in case! They also talked about being safe in a car and the jobs they have had to attend in their role. One of the most important messages was about hoax calls to the emergency services and Class 4 were shown a heartbreaking film which detailed the possible effects of making a hoax call!
Oliver particularly enjoyed the discussion about cars and the firemen were so impressed with his knowledge, that they let him take over....for a few minutes!
Millie B
24 November 2017
On Thursday it was really interesting to learn about fires and what can cause them. Now we have safety advice if it comes in handy.
Liberty
24 November 2017
The firemen were so cool I wish they could come in again.They told us how to deal with it if we were in a fire and to have our seat belts on in the car because we could have a serious injury.
Poppy
28 November 2017
Wow the visit from the firmen was amazing. They told us what we need to have for a fire plan or if a fire is in our house what we can do. What I think was amazing though was they don't just put out fires they also deal with car crashes. (That's when Oliver a came in) Now I know what to do around a fire thank you firemen.
Leave a Reply