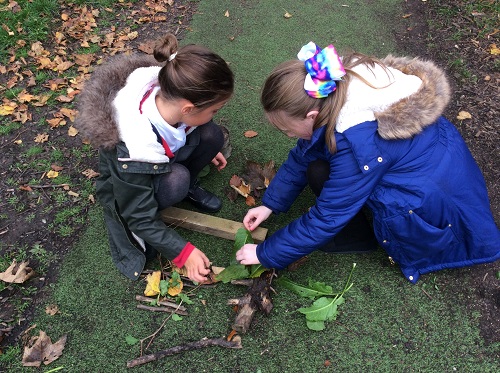 1 November 2017
Autumn Artwork!
This afternoon, we ventured outside to create some Autumn artwork. We worked in teams to collect materials found on the playground and field and made a piece of art related to Autumn, Halloween or Bonfire night. We have had a fantastic afternoon, it was great fun!
Take a closer look at our photos in our photo gallery!
Mrs Shaw
1 November 2017
Great to see such creative learning using our wonderful outdoor classroom. Amazing what can be created with leaves and natural materials.Well done Class Three.
Seb
4 November 2017
It was a lot of fun making the pictures from things we found on the field.
Charlotte
4 November 2017
I Liked that you have made a hedgehog out of leaves, I think you put a lot of effort into them.
Evie D
11 November 2017
I really liked how everyone did their's different it was amazing, I also really enjoyed working with my group we made a bonfire night art picture it was lots of fun x
Leave a Reply