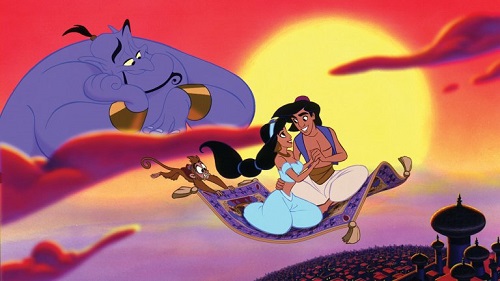 13 July 2017
Aladdin
Weekly blog by Billy (a street child) and Alexander (a royal trumpeter)
This week KS2 performed our production of Aladdin. We have been working hard for weeks preparing for our shows and we think everyone would agree that is was amazing. It has been very hard work but also really fun and enjoyable and we loved showing off our talent.
Everyone knows the story of Aladdin and we think we did a really good job of retelling the story while adding our own humour and songs to it. The main characters were legendary and supporting cast were amazing.
Lots of people have said that it was the best production they have seen in Aberford and even better than the West End and we agree it was the performance yet!
Billy: "My favourite part was the 'One Jump Ahead' song.
Alexander: " My best scene was the dungeon because I like the props and the music."
Our parents absolutely loved the production!
Rubie
31 August 2017
My favourite part was freind like me because made me want to dance also Abbie projected her voice
Leave a Reply