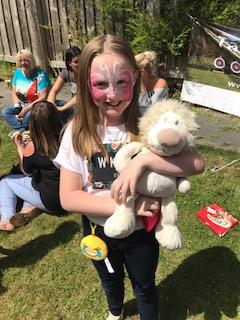 Leo's weekend with Evie D
This weekend, Leo went home with Evie. On Saturday, they had crumpets for breakfast then went the Aberford Summer Gala, where Leo got to see lots of children from class. We all had a fabulous day at the gala, and hope to see Leo there again next year!
Poppy
7 July 2017
Aww what an amazing week Leo had I think I saw Leo with some cake ????
Leave a Reply