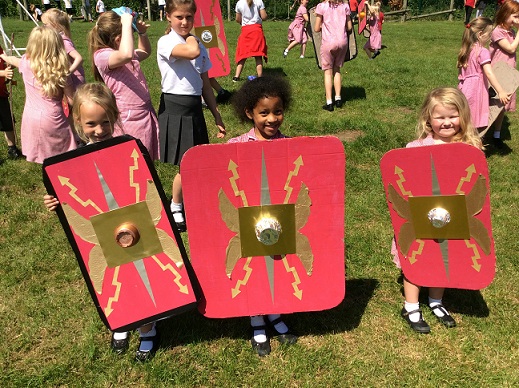 26 May 2017
We've joined the Roman army!
Our shields are finished and we joined the army! On Thursday, Class 3 held their last marching practise before the half term. We have all thoroughly enjoyed learning about the Romans and loved making our shields. Once marching practice was over, we let Class 1 have a go at becoming Roman soldier - they fitted straight into the role.
Take a closer look at our photos in our photo gallery!
Leave a Reply