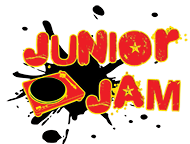 7 March 2017
Class 4 enjoy iStopmotion
Blog written by Isla and Lucy
In our Junior Jam sessions we have been creating our very own stopmotion sequences. Stopmotion is where you take a series of photographs, moving an object a little at a time, then you need to speed up the sequence to put them into a short video. All of the groups are working hard on their projects. Ted is including some speech by writing individual letters bit by bit on a whiteboard and putting every 12 photographs into a frame to create the effect of writing. Ebony and Jasmine have included a character who appears to be speeding, Evie and Skye are creating an image of a flying glue stick and Ruby, Anna and Rubie are completing a murder mystery!
During the next few weeks we are tasked with creating our own stopmotion animations from scratch. We have already reached around 600 pictures! Take a look at some of our work in progress!
Take a closer look at our photos in our photo gallery!
Leave a Reply