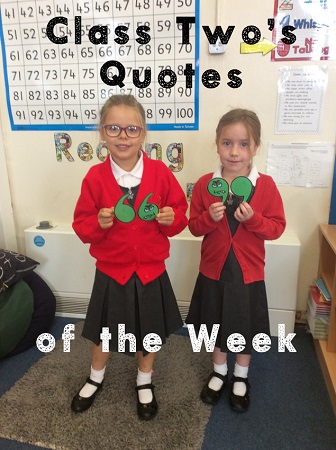 Welcome to Class Two's Quotes of the Week.
We have had an exciting time in Class this week, here are some quotes from some members of our Class.
"I have really enjoyed handwriting and learning how to write my 'b' and 'd' the right way."
James. S. Year 1
"We had to write a report this week all about bears. I found out lots of different facts about brown bears."
Phoebe. Year 1
"I've liked retelling the story about the girl and the bubbles. I got really creative with mine."
Sam. Year 2
"I loved French this week. Our French songs are very fun. The fruit one is my favourite."
Megan. Year 2
Leave a Reply