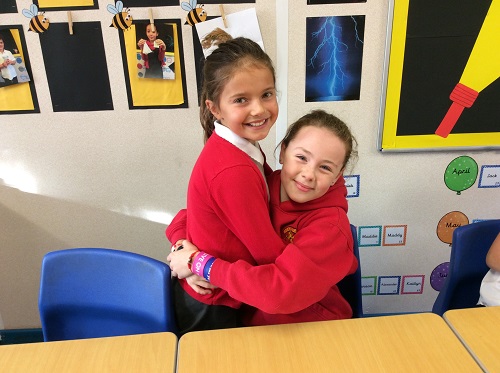 27 November 2017
Prepositions
In our grammar lesson last week, we looked at prepositions. Prepositions are very important words - they link words together in a way that makes sense. Prepositions come before a noun (or pronoun) to explain its relationship to other words in the sentence; they tell us the position of a noun.
Class 3 headed outside to practice using prepositions, they were given a preposition and had to put it into action! Take a look below, can you identify which preposition we were demonstrating?
Take a closer look at our photos in our photo gallery!
Evie
30 November 2017
It was really fun going on top of things next to an under I really enjoyed it
Harrison
30 November 2017
Preposition wow nice work
Evie
15 December 2017
I really enjoyed learning about preposition
Leave a Reply