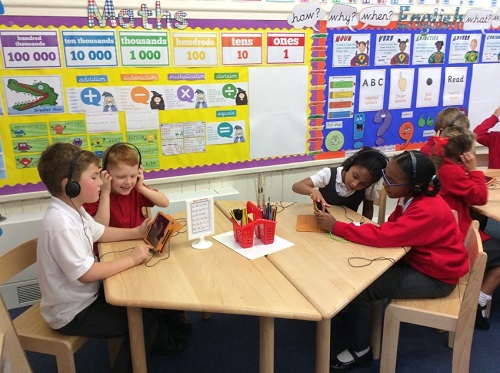 12 September 2017
iJam
Class 2 have been working with Mr Creffield, our new Junior Jam teacher, for the last two weeks. We have been focusing on clapping in time to a piece of music.
We have then been using the ipads to start to create our own class songs. Our current focus is the introduction and the first verse.
As you can see from the photographs we are having lots of fun!
Seb
16 September 2017
It looks like you had a great lesson
Oliver K-R
18 September 2017
I bet Class 2 had lots of fun doing their junior jam lesson with Mr Creffield
Harrison
18 September 2017
Class 2 must have had a lot of fun in Junior Jam.
Evie D
22 September 2017
Class 2, you have done amazing in Junior Jam! Well done
Maddie J
23 September 2017
Well done
Leave a Reply