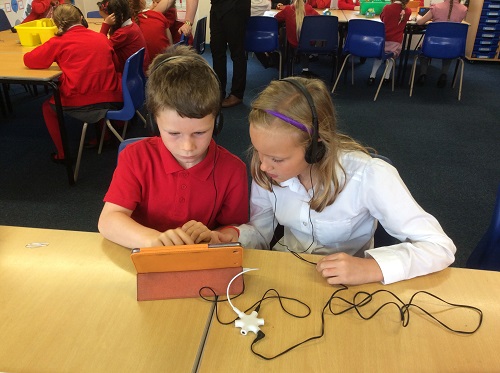 11 September 2017
iJam
Emily and Seb have been working very hard on their song in Junior Jam! Take a listen below ..
What did you think? What instruments could you hear?
Evie
14 September 2017
Wow Emily and Seb, I can tell you put loads of work into that. Well done!
Skye S
16 September 2017
That sounds very good, I can hear a guitar and some drums. Well done Emily and Seb.
Alexander S
16 September 2017
Cool Seb and Emily!
Oliver K-R
16 September 2017
I really enjoyed listening to Seb and Emily's song in iJam
Harrison
18 September 2017
That sounded amazing! Good job Sebastian and Emily, I'm really impressed!
Leave a Reply