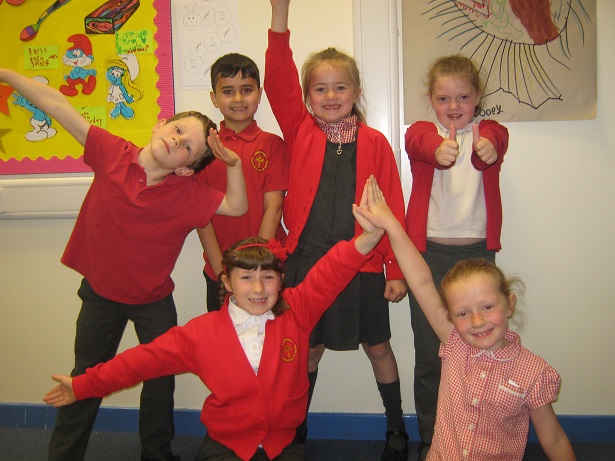 19 May 2017
Pupil Blog by Seb, Leighton, Freya, Charlotte, Ruby and Madeline
Our visitor Dave from D-Side
This week Dave came in from D-Side and we spoke about keeping ourselves fit, healthy and safe. 'We learnt about our different body parts and where they are inside us,' said Leighton. 'I really enjoyed the car wash where people walked through the middle, and we had to say something nice about them,' said Ruby. 'When Renita walked through I said that she was really good on the bars,' said Madeline. 'When Bailey walked through I said he was really funny,' commented Freya. 'I had to wear an inside out costume so people could learn where our organs were,' said Seb. 'It was really fun and interesting to learn lots of new things,' added Charlotte.
Art
This week in art we continued our work on the Great Fire of London. All of the children were able to use different materials to create new houses that people could live in after the fire. 'Everybody's were very different. Mine had a lot of windows and it was three houses put together. They are called terrace houses,' added Seb.
In Class 2 we have had a 'fun', 'exciting', 'challenging' week.
If you want you can take a closer look at our pictures in our photo gallery!
Leave a Reply