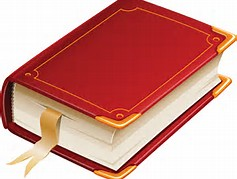 2 March 2017
World Book Day Celebrations
Written by: Jason, Zac. Luke and Ethan
On Thursday 2nd March 2017, Aberford Primary School was transformed into a world of imagination and wonder! All of the pupils and staff were invited to dress up as their favourite book character, making it a day full of joy and colour!
Some children went wild with their costumes and they came in all shapes and sizes with some fabulous ideas. These ranged from animals to plums, from Alice in Wonderland to Mary Poppins, from princesses to princes and superheroes and not forgetting wizards and ninjas!
We all had an action-packed day where reading was the focus.
"I love World Book Day because you can spend the day dressing up as an amazing and funny character!" - Ethan
"World Book Day is one of my favourite days of the year as it lets my imagination run wild and I get to be as unique as I want to be!" - Zac
"World Book Day makes the world a more beautiful and colourful place." - Jason
"I like World Book Day as it is a chance to get dressed up in a costume and nobody can judge you for what you are wearing." - Luke
Children in Class 4 were given an opportunity to stand up and explain their character and the reasons for their choice...take a look!
Our winning pair, voted by Class 4 were: Scarlett and Anna
Amazing costumes girls - well done!
A huge thank you to Ted who has been chief photographer today - he has done a spectacular job of creating our World Book Day 2017 memories!
Take a closer look at our photos in our photo gallery!
Jo
3 March 2017
Brilliant afternoon, thank you for welcoming Rhys and including him in your amazing day!
Abigail
14 March 2017
The winners had amazing costumes, well done.
Leave a Reply