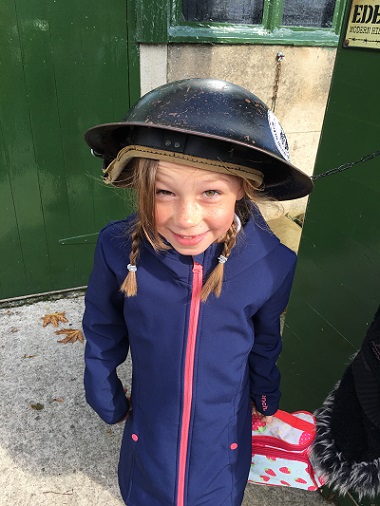 7 October 2017
Eden Camp
We had a fantastic trip on Thursday to Eden Camp, we loved exploring the museum and seeing things we had been learning about in class. The children were amazing, I'm very proud they represented the school so well.
Our favourite parts:
pressing the 'DO NOT PRESS' button in the submarine
playing 'WWII' on the assault course
Walking through the Blitz
seeing the 1940s fashion
the puppet show
going in the phone box and trying to open the toilet door
Evie D
14 October 2017
I absolutely loved Eden Camp! We learned lots about WW2, it so dark when we walked through the blitz I loved it.
Maddie J and Leighton
14 October 2017
Looks absolutely fab guys! Bet you had a great time!
Leave a Reply