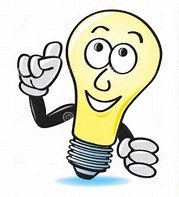 Light Specialists
In Science, we are trying to put together a portfolio of our knowledge relating to 'light'. We have learnt about the way in which light travels and how shadows are created with an opaque object.
We wanted to find out whether the distance of the light source, in relation to the opaque object, affected the size and definition of the shadow - and so, we set up a line of enquiry, carefully considering fair testing, variables that would require changing and finally making a prediction as to the results. We carried out our experiment in a darkened classroom and recorded our results in order to draw a conclusion.
What do you think we discovered?
We extended this investigation to see whether the angle of the light source affected the size and definition of the object too!
Our results were very interesting!
Liberty
14 September 2017
I loved learning about shadows it was amazing xx

Evie
14 September 2017
Wow class 4 it sound like you did something fun in science well done class 4 xx
Skye S
16 September 2017
I really enjoyed doing that experiment, it was so fun!
Oliver K-R
16 September 2017
I really enjoyed doing our science investigation and learning about shadows.
Harrison
18 September 2017
Learning about light and shadows is so much fun. I don't know if anyone likes it as much as me but there's one thing I know, it's that I love learning about light and shadows.
Maddie J
23 September 2017
It was amazing
Leave a Reply