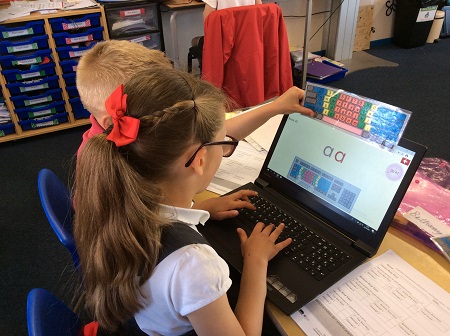 Touch Typing
Out computing unit for this half term is Toch Typing, which used 2Type and is designed to help the children learn the basics of quick and efficient typing.
So far, we have learnt the correct way to sit at a keyboard, how to use the home, top and bottom row keys. We have been practising lots and are developing our ability to type the letters using two hands.
We started by practising on a 'practise keyboard' which is colour coded to help us learn which fingers need to press which keys.
We then moved on to practising our typing on a laptop, using Purple Mash's 2Type programme.
Take a look at the keys below, do you use the correct fingers when typing?
Leave a Reply