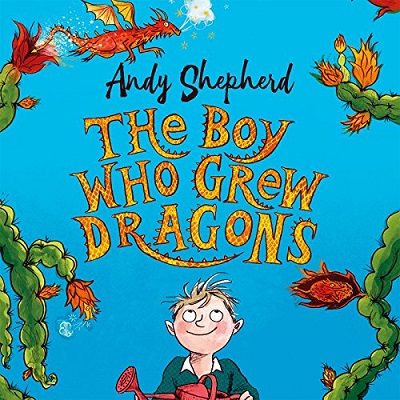 The Boy Who Grew Dragons
Class 3 have been enjoying their new book by the author Andy Shepherd, 'The Boy Who Grew Dragons'.
A Guide to Growing Dragons
Things you should know before growing your own dragon:
Dragons are A LOT more trouble than cucumbers.
It is very hard to keep a dragon secret.
They may be small and look cute but they will eat almost anything - I'm not joking.
Beware their sharp claws and spikes. Most baby dragons can't control their tails very well yet - arrowhead tails are particularly painful when they catch you unawares across the back of the neck.
Also, beware of their poo. (Dragon poo is highly flammable and in some cases explosive.) Believe me. You'll need to get pretty particular about clearing up!
Oh. And they poo A LOT. Keep oven gloves and water pistols to hand at all times.
What else you can expect from your dragon? Who knows - every single one is different.
Just be prepared to be dazzled. Dragons glitter and shine.
They can see right into the heart of you.
They wrap their tails around your neck and their warm breath tickles your ear.
And once you've grown your dragon - you'll have a friend for life.
In our reading lessons, we have been working on our fluency, punctuation, expression and accuracy.
Keep an eye out for the wonderful poetry we have been working on this week too!
Leave a Reply