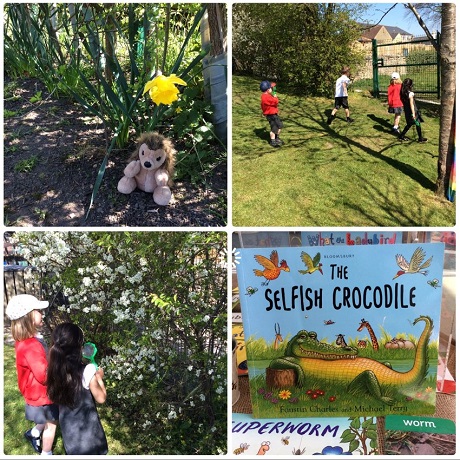 19 April 2021
Have you seen any signs of new life recently?
In Class 1 we have been learning about our new topic, Spring and Growth. We talked about signs of new life and decided to explore our playground and field using our 5 senses to see what we could discover. The children did some artwork to show what we saw on our adventure. Harry the Hedgehog came along with us, and he was very excited to see all the bright, vibrant colours.
Class 1 have also started their guided reading! The Selfish Crocodile, which is written by Faustin Charles and Michael Terry is the story we will be looking at and the children loved working in their groups, talking about the front cover and asking what the story might be about? This is will help with our reading and writing.
Leave a Reply