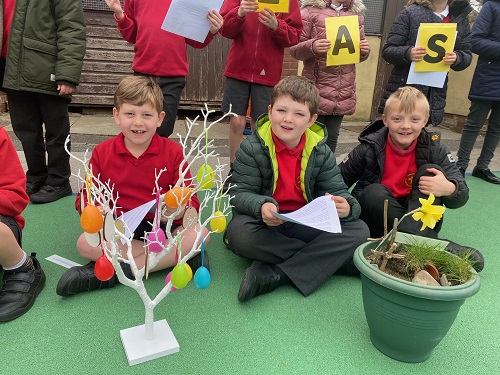 2 April 2021
Our Easter Service
This afternoon we held our whole school Easter service in the playground. It was a wonderful, joyous service with each class contributing. We enjoying singing and sharing our experiences of Easter together.
A huge well done to our Easter hamper winner! And a huge thank you to everyone who bought raffle tickets, buns and lego - with your generosity, we raised £463.50.
Happy Easter Everyone!
Leave a Reply