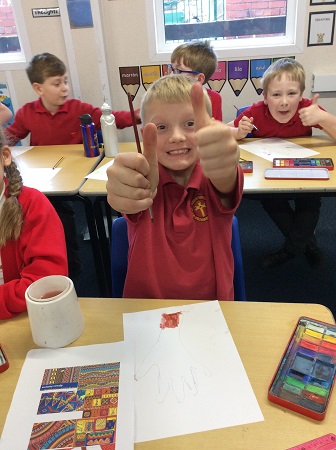 3 December 2020
African Art
This week is Arts Week, our fabulous Arts Council planned and prepared a fantastic range of activities us to complete. We're very proud to be working towards our Artsmark Silver Award. In September 2018, we put together our Aberford Arts Council and began our pathway to working towards the Artsmark Awards. Click here to take a look at our work so far!
In Class 3, we used the technique of pointillism to create our African Artwork.
Take a closer look at our photos in our photo gallery!
Leave a Reply