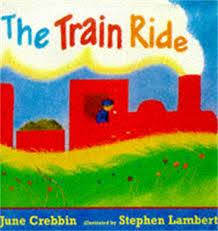 24 November 2020
The Gingerbread Man!!
To our surprise, the gingerbread men came to visit us in class one! They made quite a mess and the children enjoyed the mystery of trying to find out how they got in.
Excitingly, they did leave us with a new story to focus on called 'The Train Ride'. We have already had lots of fun exploring the story and discussing the characters and sequence using wonderfully descriptive language! We enjoyed working as a team, building our own train outside, and using our number work to make platforms and train tickets.
Our artist for the half term has been Jackson Pollock; the American, action painter. We have focused on painting with the primary colours red, yellow, and blue, working together outside on the playground like Pollock to create our own artwork. Also, we had the chance to mix our own paint using powder paint, experimenting with how many different colours we can mix.
Leave a Reply