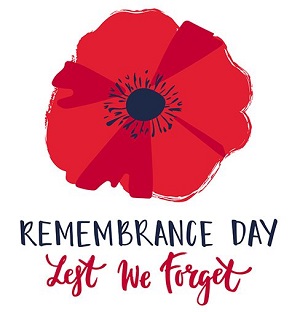 Remembrance Day
Armistice Day is on the 11th November and is also known as Remembrance Day.
It marks the day World War One ended, at 11 am on the 11th day of the 11th month, in 1918. Every Remembrance Day at 11 am, people all over the world come together for 2 minutes of silence. We have a moment of silence for the same reason we have parades, flags at half-mast, and wear poppies; as a gesture of respect. The moment of silence is meant for everyone to reflect, contemplate, meditate, or even pray. It is an important tribute towards the brave people who have served and fallen in service to our country.
This week in school, we had a special assembly to talk about the importance of Remembrance day and to discuss the importance of why we wear poppies. Poppies have been on sale at school to raise money for the British Royal Legion. We also painted poppies on wooden discs, which will be displayed outside school, to show our respect.
Take a closer look at our photos in our photo gallery!
Leave a Reply