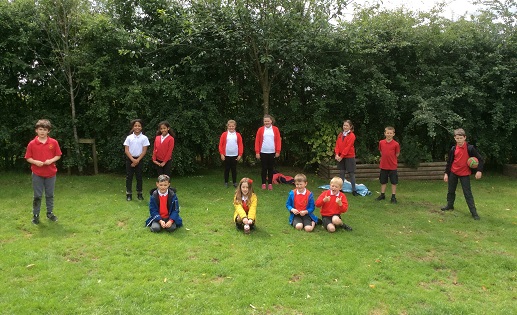 Well we have reached the end of week five and once again we have had a few extra faces join us, they have slotted in perfectly. This week we started our new topic called 'Journeys'. We have produced some fabulous descriptive writing in English, planned our own holidays in Maths and produced some beautiful artwork.
In English, we have written our own descriptive writing about the 'Little boat' and used onomatopoeia to describe the rain, birds and water. The children have also written a narrative from the viewpoint of the little boat about how it is thinking or feeling travelling to different places.
In Maths we have looked at holidays and done some holiday planning of our own. They were set the task of finding prices for flights for one person and then find the difference between the cheapest and most expensive and then find prices for their families. They have also priced up their own holidays (to some very exotic places) included any excursions they wanted to go on and then tried to find the best deal. We had some fabulous holidays planned. At the end of the week, we found how long it would take to travel to different countries, using a variety of transport.
Once again in an afternoon, we have been more practical. This week we have planned our journeys to school from a bird's eye viewpoint. We made our own Viking ships as well as creating masks for the KS2 summer performance, and created some artwork to celebrate the Children's Heart Foundation charity.
Our stars of the week this week is Jack, Kayla, Lizzy and Charlotte. Our first star of the week is Jack. From the moment Jack joined our bubble we have been amazed by his determination and 'can do' attitude. He hasn't let anything get in his way and is a great person to have within our bubble. Our next star is Kayla. From day one, Kayla has put 100% into everything. She gets on with her work, with a smile on her face and a spring in her step. It is an absolute pleasure to have her working in our group. This week has been Lizzy and Charlotte's first week with us but it feels like they have always been here. We are so proud of their attitudes and maturity towards everything they do. They are a delight to have in class.
Stay safe, have a lovely weekend and we will see you all next week when we will be continuing our topic, 'Journeys'.
Mrs Teale & Mrs O'Neill
Leave a Reply