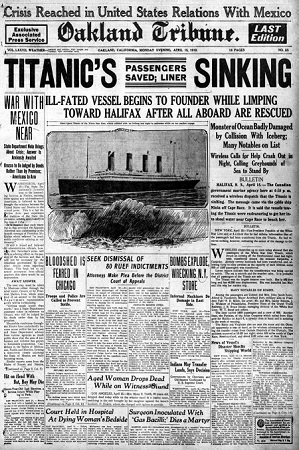 Newspaper Article
The classroom has turned into a newsroom today, the Year 6's have channelled their journalistic style to report the news of the sinking of the Titanic.
What are all the different ways you can think of that people access the news? - do you keep up with the news? What are some of the advantages and disadvantages of hearing the news in these ways?
Newspaper/ print media
TV news
Radio news
Online news (websites/apps)
Did you think of some of these?
Key features of a successful newspaper report:
Headline
Picture
Caption
Introductory paragraph - 5Ws
Paragraphs and columns
Quotes from people involved
Mostly past tense, events are told in chronological order
Closing sentence
Leave a Reply