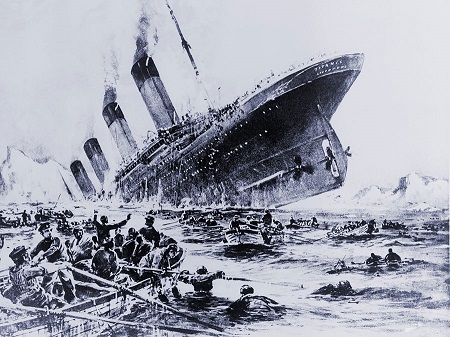 Titanic Recount
Year 6 have been working incredibly hard in English over the past two weeks, writing a
recount of the events that unfolded between 10th April 1912 and the 15th April 1912. They wrote their recounts in the role of a passenger - first, second or third class. Can you work out from reading their work which class they travelling in?
The first chapter focussed on the first time they saw the Titanic and boarded, they focused on using descriptive language to set the scene. The second chapter described the moment the ship hit the iceberg, Year 6 focussed on building tension, which resulted in action. The final chapter described their escape and how they were rescued, focussing on the shift of pace and mood and they watched the disaster unfold in front of their eyes.
Today, we practised out typing skills and typed up our recounts on a laptop. We are extremely proud of them and have posted them below for you to read! If you have followed along with recount writing at home, Miss Brown and Mrs Warner would love to hear your writing so please email them to the office.
Year 6 - Titanic Recounts
Leave a Reply