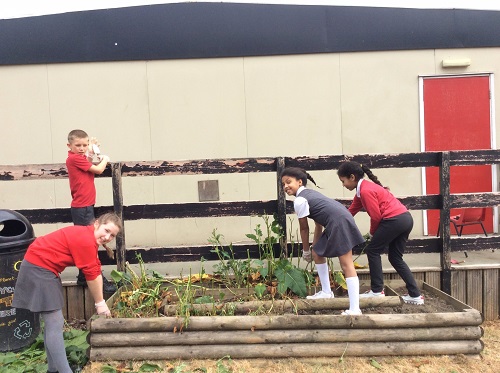 Our First Week
Wow! What an amazing first week back we have had. The children in our 'bubble' have been fabulous and have continued to keep us entertained and smiling all week.
This week we started a topic on Growth. In English this week we have been learning and looking at Cloud Forests. We have looked at what they are, what kind of animals live there and the different weather they have experienced.
In Maths we have been looking at angles. We have looked at the different types of angles, measuring angles, and then we created some Flowers Angularium (angular flowers).
On an afternoon we have been more practical. We completed some artwork in the style of Claude Monet, they are amazing. We have also done a bit of weeding and planting, everyone was shocked at the number of weeds and how big they were in the flower beds on the field, it took some real muscles to pull them out. We are hoping to be able to get some new bedding plants to plant and make it beautiful once more. Then today we planted our own seeds to hopefully grow some sunflowers, so watch this space.
Our star of the week this week was Kai. We were so proud of his attitude and how sensible he has been all this week. So, a huge well done Kai.
Next week our growth topic will continue to flourish. We have many exciting activities planned and cannot wait to show you!
Have a lovely weekend and we will see you all next week.
Mrs Teale & Mrs O'Neill
Madeleine B
9 June 2020
you look like you are having fun
Kai
10 June 2020
They was So hard to pull
Leave a Reply