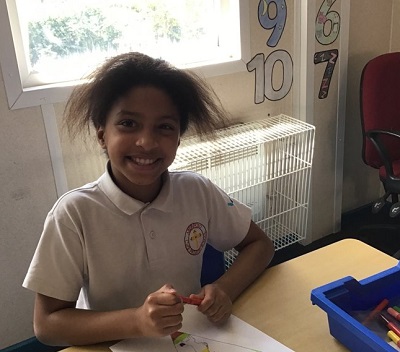 Our first day back
We were so excited to see these happy, smiling faces in our 'bubble' this morning. The children have really taken it in their stride adapting to our new way of learning and we couldn't be more proud.
Today, we made some bunting to decorate school, had some time in the gorgeous weather before the predicted rain tomorrow and because we had lots to catch up on, we spent some time talking about the different things we all did during lockdown.
As well as keeping ourselves busy with all these things we even managed to fit in a Joe Wicks PE session.
Super first day back! See you all tomorrow.
Kai
3 June 2020
It was so fun
Renita
4 June 2020
Yeah, it was fun! It's way more fun than being at home!
Madeleine B
10 June 2020
It must be so nice seeing each other again
Leave a Reply