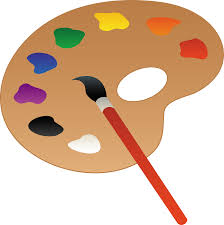 Aberford's Amazing 'Arts Week'
Our ARTS council have been very busy this year, planning, mapping out and preparing an exciting 'Arts Week' for the whole school to enjoy! This half term, they planned for a focus on South America and the country of Mexico. As a council, after much research, the children decided that the artwork produced would be mostly influenced by flowers self-portraits and 'Day of the Dead' (which is a very big event in Mexico).
Their next job was to then identify what each class would be required to learn about and produce. After a lot of planning, the ARTS council then launched this exciting Arts week with an assembly – planned, prepared and delivered by the children!
They explained that:
Class 1 would be focusing on Georgia O Keeffe who was famous for her drawings of flowers.
The children then worked closely with their Year 6 buddies using: felt and buttons, pipe cleaners, wind turners and paper plates and were challenged to create flowers.
Class 2 would be focusing on Alexander Calder who completed very abstract paintings and drawings and models.
The children then researched the work of this artist and produced some beautiful paintings bringing out different tones and colour.
Class 3 would be focusing on Andy Warhol who was the artist who took a face and repeated this image in different colours. He also painted everyday objects in the same way.
The children then got to work to produce paintings in this style!
Class 4 would be focusing on Frida Kahlo, the artist from Mexico, who focused her artwork on self-portraits in many different ways, using inspiration from her hometown and the 'Day of the Dead'.
The children had a go at recreating their own versions, inspired by the works of this artist.
The ARTS council then held a celebration assembly where everyone had the chance to showcase their amazing art work and discuss their thoughts and feelings about their exciting learning.
Well done and a huge thanks to Aberford ARTS council for leading such a successful Arts week! J
Leave a Reply