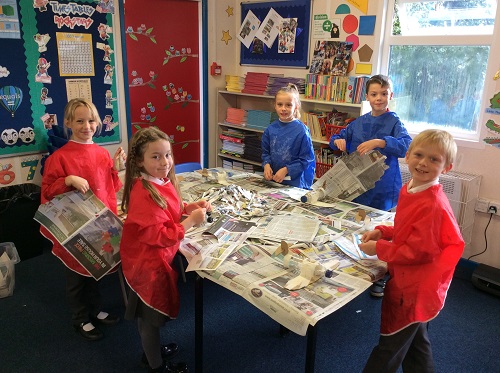 Messerschmitts and Spitfires
After learning all about the Battle of Britain, we were very intrigued about the different types of planes that flew for each side. German Messerschmitts were used by the German Luftwaffe to attack Britain, and British Spitfires were used by the British Air Force to defend their country.
We used paper-mache techniques and a water bottle to create the bases of our fighter planes! Don't they look fab already?
Take a closer look at our photos in our photo gallery!
Leave a Reply