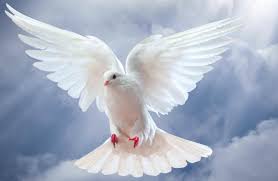 Class 4 lead Collective Worship
We could not be more proud of Class 4 today after their amazingly well led Collective Worship.
Here at Aberford, we have a half termly rota for Collective Worship which looks more deeply at one of our Christian Values.
This half term we are looking at PEACE. This morning was all down to Class 4.
We started by thinking about the content for our worship and brainstormed all of the areas we could talk about. We came up with so many ideas as we have all been inspired by the Collective Worships held before. After some debate, we collectively decided that we wanted to further investigate key figures who, in our opinion, represent Peace in some way. We then split into five groups to dive into our chosen person and worked within our group to plan the Collective Worship. We were also very lucky that one confident Year 6 wrote our prayer and delivered this at the end of worship, helping the rest of the school reflect on our words.One group also constructed a 'graffiti peace wall' which is going to all of the different classes for all children to reflect upon what peace means to them. This will then be placed in school to signify that Aberford School is a peaceful and safe place to be!
For more information on the rest of our worship, please ask the children.
Leave a Reply